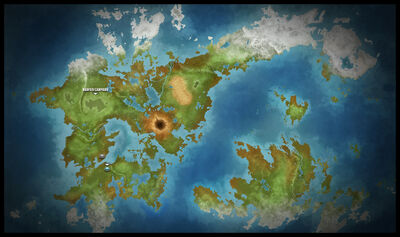 Infinity Wars features a Campaign mode where players can play a variety of missions against AI opponents. Missions may be replayed at any time.
Several different versions of the campaign have existed since Infinity Wars was created.
The 2.0 Reborn patch of 13 June 2016 introduced a new campaign with missions for the Flame Dawn, Genesis Industries, Cult of Verore and Warpath. The developers have promised to work on further campaign content for the other factions in the future. [1]
Completing a campaign for a faction unlocks a starter deck for that faction, along with the player title "of the (FACTION)"
Flame Dawn
Edit
Genesis Industries
Edit
Cult of Verore
Edit
↑ Weekly Post #16: IW Reborn 2.0 reveal, and ALL the things. Seriously. on the Official Lightmare Community Forums
Ad blocker interference detected!
Wikia is a free-to-use site that makes money from advertising. We have a modified experience for viewers using ad blockers

Wikia is not accessible if you've made further modifications. Remove the custom ad blocker rule(s) and the page will load as expected.