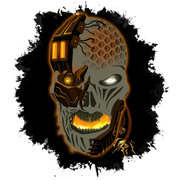 This page is about the cards. For the lore, see Lore: Sleepers of Avarrach.
Welcome to the Sleepers of Avarrach Cards Section. Click on an image to go to a detailed card page.
It was originally planned that the Sleepers would be rotated out, which is why they received so few cards in the Order and Oppression sets. However, in March 2016 it was announced that such plans were on hold. [1]
Characters
Edit
Legendary
Edit
Abilities
Edit
Artifacts
Edit
Locations
Edit
↑ Re: Weekly Post #3 Rift Run Rewards and Penta Packs on the Official Lightmare Community Forums